AskNicely vs. zenloop
NPS® Software Comparison
Obtain a better customer overview with the AskNicely alternative zenloop. The integrated experience management platform zenloop generates high response rates through various survey methods and examines them using proven analysis features. This enables zenloop to identify churn reasons at an early stage and enables companies to initiate immediate recovery processes.
Import of Historical NPS Data
Shop System Integrations
Shopify, Magento, WooCommerce, Shopware
Translation of Customer Comments
Semantic Text Analysis
Sentiment Analysis
Raw Data Access
Data Segmentation
"Closing the Loop" Feature
Configuration of NPS Alerts
Automatic Forwarding of NPS Feedback (Customer Service, Marketing Cloud, Ticket System, etc.)
Live Feed
Automatic Forwarding of Promoters to Review Sites
Customer Support Tool Integrations
EU Hosting
Premium Customer Support & Integrations
Multiple Brand Support
CX & Retention Consulting
CRM & ESP System Integrations
High Response Rates and Stronger Focus on B2C Companies
The integrated experience management platform zenloop features a variety of functions that are particularly useful for online retailers and B2C companies in general. In contrast to AskNicely, zenloop offers a combination of relational and transactional surveys and presents a uniform NPS survey system with high response rates.
In addition, zenloop examines the collected customer feedback in a more precise and detailed manner. Although AskNicely offers a live feed that allows for company-wide, department-specific, and touchpoint-specific tracking of customer feedback, there are no additional features for evaluation. With the help of the semantic text and mood analysis, zenloop customers can determine exactly which aspects are perceived positively or negatively by their customers along the journey. Additionally, the sentiment and impact analysis allows examining customer comments independently of the Net Promoter Score. Through an in-depth evaluation of the feedback, zenloop users can understand the reasons for customer churn faster and carry out recovery measures in a more personalized way.
This can be achieved particularly well with a variety of "closing the loop" features. Here, zenloop outperforms AskNicely with the configuration of NPS alerts, which automatically send critical feedback to responsible employees, as well as the automatic forwarding of promoters to review sites. This means that our platform offers a wider range of features and integrations that enable users to react to feedback faster and more effectively and thus increase customer loyalty.
Pricing Packages Tailored to Company-Specific Needs
Like most platforms, AskNicely offers companies three different price levels to choose from. At zenloop, however, we do not work with generic pricing packages, but with individual ones. This allows companies to design their feature set individually based on their needs and to choose which features they desire. In contrast to a 14-day trial version as offered by AskNicely, we provide interested parties with more comprehensive information on our platform. In the form of a free demo, which interested companies can arrange with our CX experts, we will provide a thorough introduction and answer individual questions and requirements.
User-Friendly Handling
Our user-friendly interface allows easy and intuitive navigation of our platform without missing features for analysis and action. Our customers can independently install the zenloop platform in-house in just a few steps and thus publish their first NPS surveys within a short time frame. Although AskNicely also performs well in this area, the user interface is still somewhat more complex and less clear when looked at closely. As a consequence, the AskNicely user interface can initially appear confusing, especially to new users, who are therefore dependent on the support of the customer support department more often and over a longer period of time.
Our Free Demo is the Best Way to Get to Know Our Software.
Customer Retention with zenloop is the Ideal Solution for Your Company
Individually measure customer experiences at all touchpoints along the entire customer journey.
Real-time analysis and aggregated reports allow identifying the causes for dissatisfied customers.
Bring real-time customer feedback into your organization and build a customer-centric culture.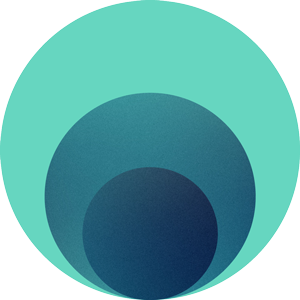 Recognize dissatisfied, churning customers and win them back in an automated, personalized way.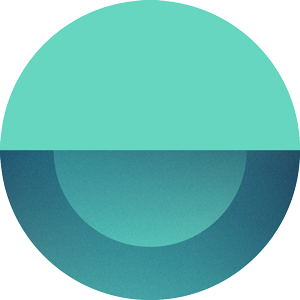 Leverage the potential of loyal customers for free referrals and improving your online reputation.
Thank you for Your Interest!
Our CX experts will get in touch with you shortly.
These Companies Already Trust in zenloop
More NPS Software Comparisons
Survey Monkey vs. zenloop
Learn how zenloop outperforms Netigate.
Learn More >
Delighted vs. zenloop
Learn how zenloop outperforms Delighted.
Learn More >
Qualtrics vs. zenloop
Learn how zenloop outperforms Qualtrics.
Learn More >