Usabilla vs. zenloop
NPS® Software Comparison
Why is zenloop the better NPS software alternative compared to Usabilla? The integrated experience management platform zenloop identifies churning customers and shows how they can be won back and retained in the long term. Based on integrated surveys, the zenloop Net Promoter System identifies detractors and reacts automatically with pre-defined recovery measures.
Import of Historical NPS Data
Shop System Integrations
Translation of Customer Comments
Semantic Text Analysis
Sentiment Analysis
Raw Data Access
Data Segmentation
"Closing the Loop" Features
Configuration of NPS Alerts
Automatic Forwarding of NPS Feedback (Customer Service, Marketing Cloud, Ticket System, etc.)
Live Feed
Automatic Forwarding of Promoters to Review Sites
Customer Support Tool Integrations
Salesforce, Zendesk, Freshdesk
Premium Customer Support & Integrations
Multiple Brand Support
CX & Retention Consulting
CRM & ESP System Integrations
Better Results in Customer Retention
The zenloop Net Promoter System can be used in different survey channels and thus surpasses the Usabilla tool. Companies can track the complete customer journey and collect feedback at different touchpoints. The large selection of shop system integrations plays a decisive role in this context, as it enables particularly retailers to retrieve and map customer feedback at relevant contact points. Integrations such as Shopify, Magento, and Shopware can be integrated into any account with just a few clicks.
Additionally, in contrast to Usabilla, zenloop offers a wide range of "closing-the-loop" features, which include the automatic forwarding of NPS feedback to the responsible departments as well as the configuration of NPS alerts. Thus, critical feedback is quickly passed on to the responsible department in the company, which can then take quick and targeted measures to win back and retain customers. With zenloop, positive feedback is automatically forwarded to relevant review sites and thus promotes referral marketing and supports the acquisition of new customers. Since we put great emphasis on our customers getting the best possible benefit from their feedback, zenloop users always receive full customer support during implementation and beyond. They can also choose from a variety of CRM and ESP systems that can be easily integrated into our platform. These increase the transparency of the customer journey for the employees and support effective feedback and especially complaint management. As a result, zenloop stands out from Usabilla by achieving better results in customer recovery as well as customer loyalty and helping users to identify churn drivers more easily.
Individual Design of the Feature Set
With Usabilla, as with zenloop, the pricing package for each company is tailored to the specific requirements. Moreover, zenloop users can individually decide which features they need or do not need and thus continuously adapt their feature set if changes occur over time. The exact design is carried out by our CX experts, who can deal flexibly with company-specific requests. In a free demo, interested parties also get a first but detailed insight into our platform and receive answers to individual questions.
Attractive and User Friendly Interface

In order to effectively evaluate customer feedback and react to it, acting quickly is the most important factor. The prerequisite for this is a clear and easily navigable platform such as zenloop offers. Although Usabilla can also make its mark in this area, the user interface is still somewhat more complex and less appealing in terms of design. Because of this, the user interface of Usabilla can initially appear confusing, especially to new users, and require a longer training period. This can lead to delays in responding to critical customer feedback, which means that recovery measures cannot be initiated as quickly and customers might leave.
Our Free Demo is the Best Way to Get to Know Our Software.
Customer Retention with zenloop is the Ideal Solution for Your Company
Individually measure customer experiences at all touchpoints along the entire customer journey.
Real-time analysis and aggregated reports allow identifying the causes for dissatisfied customers.
Bring real-time customer feedback into your organization and build a customer-centric culture.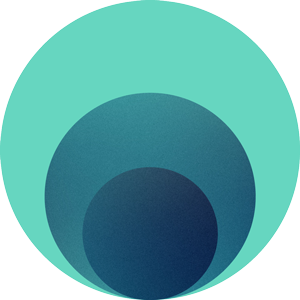 Recognize dissatisfied, churning customers and win them back in an automated, personalized way.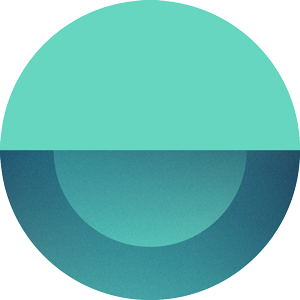 Leverage the potential of loyal customers for free referrals and improving your online reputation.
Thank you for Your Interest!
Our CX experts will get in touch with you shortly.
These Companies Already Trust in zenloop
More NPS Software Comparisons
AskNicely vs. zenloop
Learn how zenloop outperforms AskNicely.
Learn More >
Qualtrics vs. zenloop
Learn how zenloop outperforms Qualtrics.
Learn More >
Delighted vs. zenloop
Learn how zenloop outperforms Delighted.
Learn More >