Delighted vs. zenloop
NPS® Software Comparison
Why is zenloop a suitable alternative for the NPS software Delighted? Because zenloop shows, how to turn negative customer feedback into a positive experience and how to systematically manage customer retention. Our integrated experience management platform identifies dissatisfied customers at every touchpoint of the customer journey, investigates their reasons for churn, and can thus efficiently trigger recovery measures.
Survey Channels
E-mail, Website, App, SMS, Link
Import of Historical NPS Data
Shop System Integrations
Shopify, Magento, WooCommerce, Shopware
Translation of Customer Comments
Semantic Text Analysis
Sentiment Analysis
Raw Data Access
Data Segmentation
"Closing the Loop" Feature
Configuration of NPS Alerts
Automatic Forwarding of NPS Feedback (Customer Service, Marketing Cloud, Ticket System, etc.)
Live Feed
Automatic Forwarding of Promoters to Review Sites
Customer Support Tool Integrations
EU Hosting
Premium Customer Support & Integrations
Multiple Brand Support
CX & Retention Consulting
CRM & ESP System Integrations
Larger Selection of NPS Features
In contrast to Delighted, zenloop offers extended NPS features especially in the areas of customer satisfaction analysis and customer recovery. While Delighted only supports the shop system integration Shopify, zenloop can be integrated into the most common shop systems with just a few clicks, allowing online shops to easily perform NPS surveys via website overlay or website embed. This increases the transparency of the customer journey and enables employees to better understand customer behavior and customer satisfaction.
Thanks to the integrated language functions, international companies working with zenloop will never leave a single detractor unnoticed. The Google Translate integration enables customer feedback from all over the world to be translated quickly into the required language. While customer feedback is also available in a live feed at Delighted, there are no semantic text and mood analyses available. Those analytical features enable detailed evaluation of customer sentiment and the user can determine exactly which aspects are perceived as positive or negative by his customers at specific touchpoints of the customer journey. This allows companies to identify relevant trends and react even faster and more effectively to customer feedback and thereby initiate appropriate measures to close the feedback loop.
Delighted does not offer such measures, which poses a major disadvantage. On the contrary, zenloop offers features, such as the automated configuration of alarm systems which immediately forward negative customer feedback to the employee in charge. Additionally, promoters are automatically forwarded to review sites and thus used to acquire new customers.
Individually Designed Pricing
While Delighted customers can choose between three different pricing categories, we adapt each pricing package individually to the needs of our customers. This allows companies to customize their feature set – depending on which features they need. Delighted offers a free plan, which however has only a few features, making it unsuitable for companies that want to work efficiently with their customer feedback. Instead of a free trial version, as is the case with Delighted, parties interested in zenloop can schedule a free demo. Our CX experts will explain our platform in detail during the demonstration and address individual questions and requirements.
User Friendly Interface
Although both user interfaces look similar at first glance, it quickly turns out that Delighted has chosen a very simplified UI. Even though it makes the usage easier, it means that extensive features and filter options are missing. On our platform, users can find a wide range of helpful features without making navigation difficult. In contrast to Delighted-users, zenloop customers can get a more comprehensive overview of customer experiences and thus react better to customer (dis)satisfaction. In this respect, our retention platform is constructed more progressively than that of Delighted.
Our Free Demo is the Best Way to Get to Know Our Software.
Customer Retention with zenloop is the Ideal Solution for Your Company
Individually measure customer experiences at all touchpoints along the entire customer journey.
Real-time analysis and aggregated reports allow identifying the causes for dissatisfied customers.
Bring real-time customer feedback into your organization and build a customer-centric culture.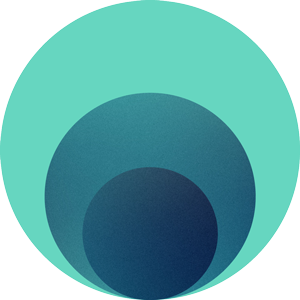 Recognize dissatisfied, churning customers and win them back in an automated, personalized way.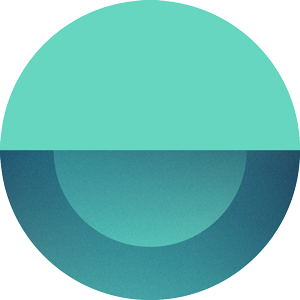 Leverage the potential of loyal customers for free referrals and improving your online reputation.
Thank you for Your Interest!
Our CX experts will get in touch with you shortly.
These Companies Already Trust in zenloop
More NPS Software Comparisons
AskNicely vs. zenloop
Learn how zenloop outperforms AskNicely.
Learn More >
Usabilla vs. zenloop
Learn how zenloop outperforms Usabilla.
Learn More >
Wootric vs. zenloop
Learn how zenloop outperforms Wootric.
Learn More >